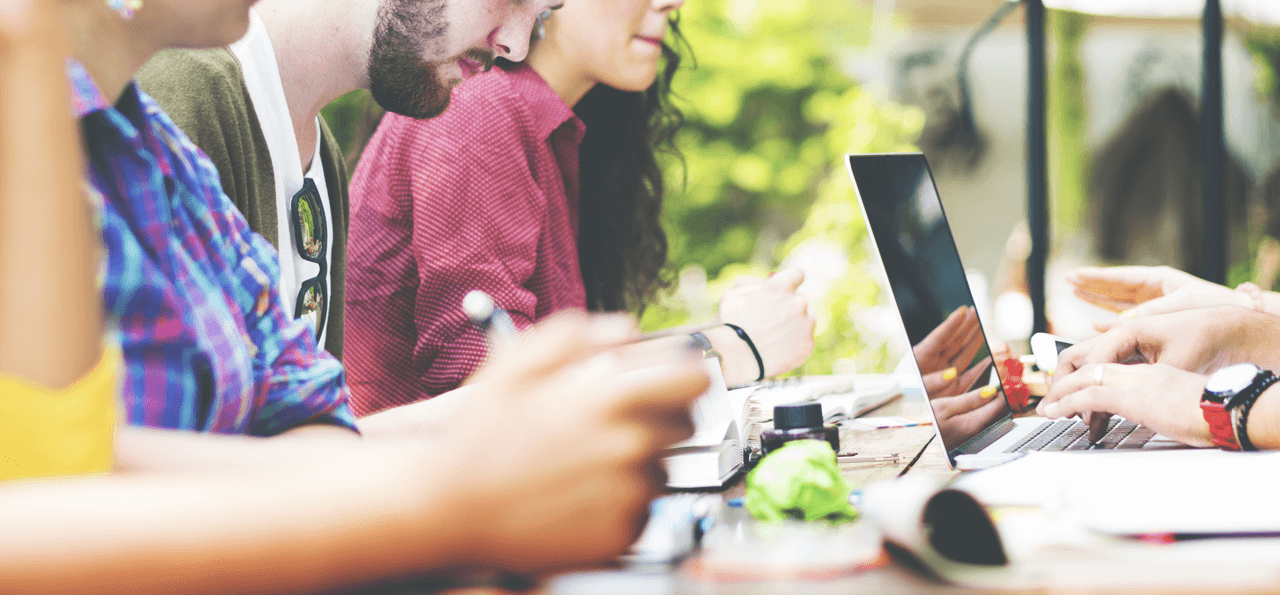 WEB DESIGN & DEVELOPMENT
VMA is a full-service digital marketing company focusing on functional & practical website designs. Whether you require web development or want to expand an existing website design, our website design team can provide you with exactly what you need.
Business Websites
Want to be unique but stick to your budget? Our Customised Static Site is the perfect match for you. Contact our team for more details about our business websites
E-Commerce Solutions
Do you have products to sell online? Our e-Commerce Website Design Solutions are sure to suit your needs and enable clients to buy online fast and easy!
Custom Development
Are you after a custom web development solution with specific needs to your business? No problems, as we can create a customised web development that will meet your every need.
Management Systems
Want to manage your own site? Our user-friendly Content Management System (CMS) web design solutions allow you to do that and more, without little or no training.
WEB MARKETING
With marketing strategies like Online Video, Email Marketing, Social Media Marketing (SMM), Search Engine Optimisation (SEO) & Search Engine Marketing (SEM), VMA have what you need to improve your online presence, increase exposure & generate leads. We can take an in-depth look at your digital marketing opportunities including SEO, Adwords and Inbound marketing techniques.
Ready To Start Your Project?
We offer turnkey solutions to get you online
Testimonials
Thank you to John and the rest of the team at VMA for all their help in getting our website set up and live! Great Service, wouldn't hesitate to recommend their services!

Sam Neaves

Keywatch Systems Qld

VMA are currently hosting our website and we would highly recommend them. John and his team got us out of a BIG jam after being left in no mans land by BeLocal. We are very grateful for VMA's speed in recovering our website and making contact with those who have helped us with our GOOGLE and email issues. Thanking you all at VMA!!

Barry & Judith

Mt Warning Retreat

I've had the pleasure of working with Visual Marketing Australia since 2011 on the ground-up development of a new web application. We started with nothing more than an idea and Visual Marketing Australia was able to take my notes and create the basic structure and functionality. From there we coordinated website improvements to include the addition of value-added functionality. I find Visual Marketing Australia programming and coding skill to be excellent with added talents in database structures and user interfaces. They can be depended on to deliver new code and functionality in a rapid manner – often within hours after the request. I would highly recommend Visual Marketing Australia for website design and web application development in an outsourcing role. A happy customer.

Glenn Dalton

Professional Tree Services

Very Helpful and Professional company. For someone like me who has limited IT knowledge John always has the patience to explain and talk me through what I need to do.

Lianne Williams

JKW Construction

John and Candice, designed our website – would highly recommend. Thank you,

Jessica Rousell

All Purpose Pest Control

Deane and I are both very happy with the result as we have had many calls generated from our new website including an order for a container load of product to the US market – Thank you so much!

Karen & Deane Howard

Chillquest

Thank you for your great effort, I recently exhibited at a trade show and needed a website in a hurry. VMA had my site up & running in 3 days!· A FANTASTIC effort – well done.

Val Lambard

The Skin Toning Centre

John, Candice and the team at VMA have recently completed our new website. After much deliberation and an old website we'd had for many years, we took the plunge and engaged VMA to recreate our new site. We were thrilled by the professionalism and the service we received. The journey was spelled out, simple to follow and the result has been more than satisfactory. We look forward to continually updating our site to keep it relevant and current. We highly recommend VMA for service, price and value. Thanks Team VMA.

Stephan Kryvoviaza

3 Dimension Architects

After looking at the extraordinary cost of a Yellow Pages advertisement a friend of mine told me to get a website instead – I had talked to several companies and after receiving a brochure from VMA I decided to call them. After talking to John – he explained things in simple terms and their cost was very competitive, I liked what they were offering and I felt I could work well with Visual Marketing. They provided excellent Customer Service and were very patient. I was actual surprised at the response as the site was up for only a short period of time and I was getting enquiries – my ROI was less than 3 month and I could highly recommend Visual Marketing to anyone.UPDATE: Recently we achieved our 1st anniversary of our site going live – and over $20,000 in revenue from the site – thanks very much!

Wendy Gollan

Goldwyn Lane Psychology Services

A big thank you to John at VMA for delivering a website for my business that met with my vision, my brand and my expectations. My clients continue to comment on the professional look, simplicity and ease of navigation. I also just recently had a new business contact tell me that the website reflected me to a t – clear, sharp and focused – what great feedback. VMA's business approach and John's ability to communicate and understand his client's needs are second to none. More importantly, it's VMA's service and follow up that sets them apart. It can be quite a maze and very overwhelming when you need to source a suitable company to create a website and online presence for your business. Rest assured that John and the team at VMA will look after you and deliver on what they promise. I've already referred some of my contacts to VMA and will continue to support them in business. Keep up the great work!

Taryn Poole

Director of i.interact

Working with VMA has been a pleasure from start to finish. I now have an impressive and functional website, that is able to grow easily as my business expands. I would recommend their services to anyone that requires professional Web Design & Development or Online Marketing.

Carl Shiell

VIA Imports

We are a new start-up company and did not at the time have any web presence and desperately needed to have a web site designed and developed. The issue was that we are a unique niche market business providing specialist medical devices to the Critical Care and Respiratory Support healthcare industry. VMA were able to grasp our uniqueness and design a fantastic web site for us. We would totally recommend John, Candice and their team for anyone looking at setting up a web site for their business. They are very hands on and replied to any questions and issues very quickly. Candice and John were extremely helpful. I am sure I was a pest at times, but they are very professional and continue to support us. We launched the site, and have had numerous contacts since.

Paul McWilliam

Director of Bellavista Australia & New Zealand

To whom it may concern, We met John Bond from Visual Marketing Australia several years ago through a mutual community group. We had been managing our own website on a very basic scale for many years. We approached VMA to take over and produce a new site for our crematorium. VMA provided us with a very tasteful, personalised and professional looking site which we can now easily manage. The site now has all the bells and whistles and ranks well with Google. Nothing seemed to be a problem for John and his team. We can confidently recommend anyone to contact Visual Marketing Australia services.

Tim Connolly

Eco Memorial Park Crematorium

Visual Marketing have been easy to deal with from day one, they created 2 websites for us and they were completely flexible and we would be happy to use them again – well done. Update – They recently upgraded both sites and we are extremely happy with the results.

Daniel Mills

Smart Scape

Dear John, just a big thank you for looking after my client Fisher Facades. They are extremely delighted with the website and VMA's effort – well done!

Chris Neve

Millstream Consulting
Latest news
Indroduction Digital marketing has become the cornerstone of modern business strategies worldwide, and within the Australian context, its impact is
In today's digital age, trust is a currency that holds immense value in the world of business. Building trust online has become a pivotal aspect of
Digital marketing has undergone a remarkable evolution over the years, shaping how businesses connect with their target audience and drive growth.
Join our monthly newsletter
Sign up to our newsletter to stay up to date with all the latest news.